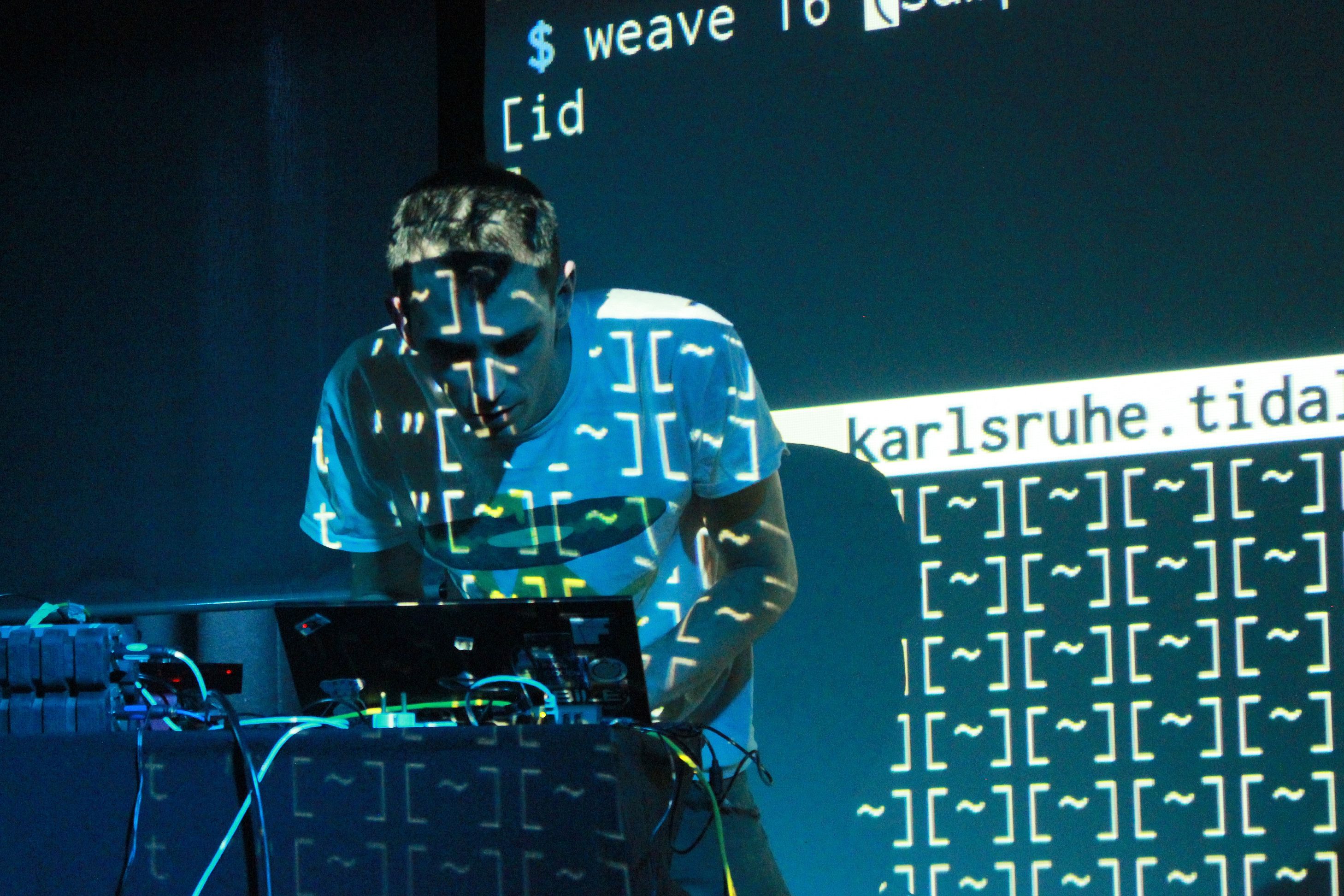 Yaxu (UK)
Alex McLean aka Yaxu makes live broken techno using his own handmade programming language TidalCycles based on a technique called 'live coding' for which he has received accolades in the experimental and live club scenes. He co-founded Algorave, bringing live coding to dancefloors, a growing movement that has already spread to over fifty cities around the globe. He has performed widely since the year 2000 in several collaborations including Slub with Dave Griffiths and Adrian Ward and Canute with Yeeking (Rephlex), and at many festivals including Sonar Barcelona, Club Transmediale Berlin, Sonic Acts Amsterdam, Earzoom Ljubljana, NODE Frankfurt, Ars Electronica Linz, Dissonanze Rome, Vivo Mexico City, Lovebytes Sheffield, Lambdasonic Gent, Bluedot and STRP Eindhoven.
Alex's performances are fully improvise rather than based on tracks. However recently he has started producing - leading to the six track Peak Cut EP on Sheffield label Computer Club. Bleep.com said of it "..Yaxu's polyrhythmic and hyperreal strand of techno is showcased on cuts like Public Life and Cyclic showing that he is not just testing the confines of how music can be consumed but also how genres can sound. A truly forward-thinking influx of material from Yaxu and the Computer Club team". He's currently working on his first solo album Spicule (Computer Club).
Alex is active across digital arts including organising the annual Festival of Algorithmic and Festival Movement, co-founding the Algorave and TOPLAP live coding movements, and instigating the live coding environment TidalCycles. He works as post-doc researching ancient textiles as digital art for Deutsches Museum, as a generalist for FoAM Kernow, and as a trustee of Access Space Sheffield.
Published on 28 Jul 2017