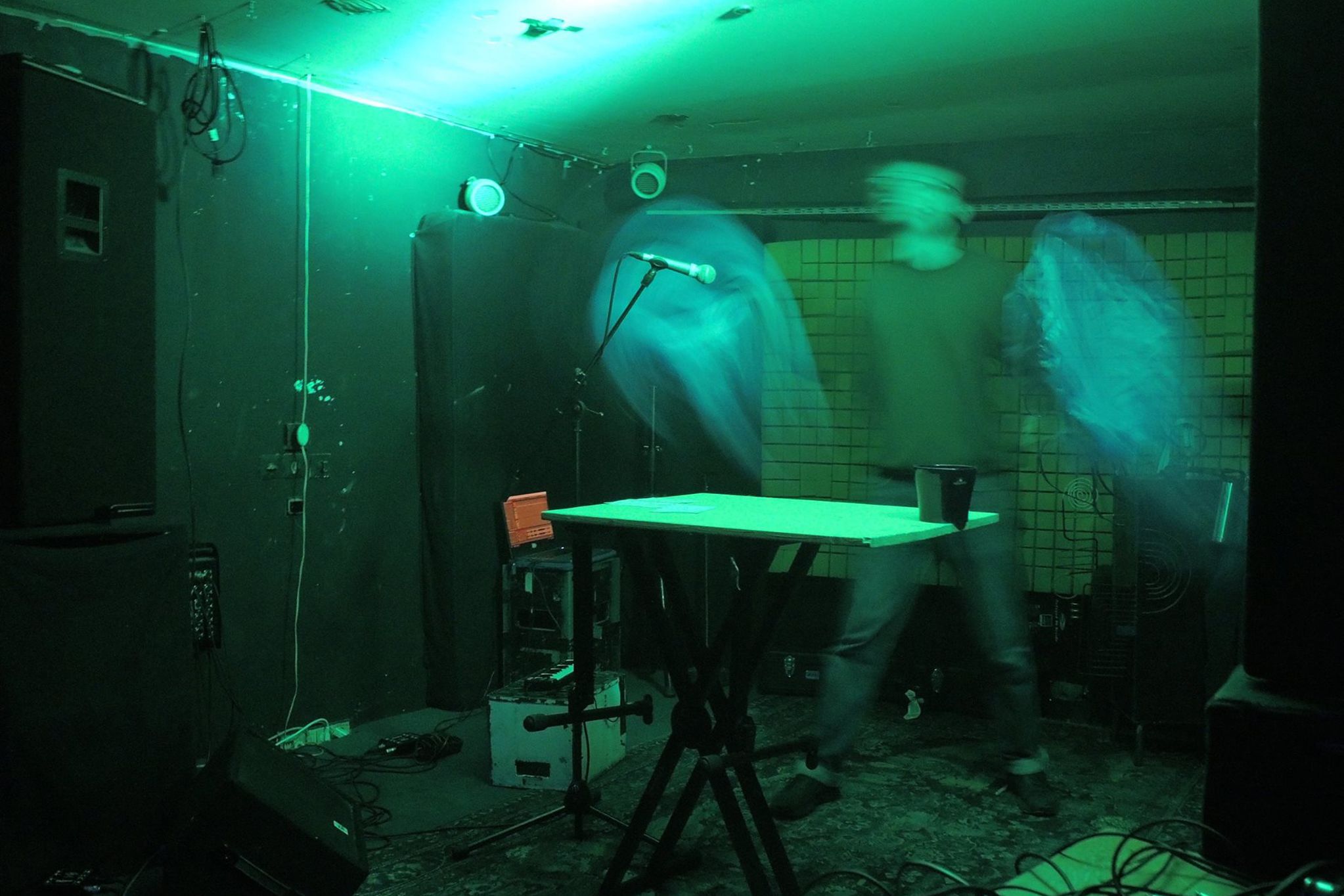 Laurie Tompkins (UK)
Laurie Tompkins writes and performs playful, erratic music for instruments and electronics, creating improvised noise situation for laptop, smashed objects, Ikea shopping bags, and altered personalities. Since 2014's Handy, where he reimagined hillbilly banjo music with guitarist David Bainbridge from within a portable, battery-powered light installation by Dori Deng, he increasingly performs in his own work. Laurie has squealed his way through disruptive, desperate pieces at London's Cafe Oto, Aarhus' Radar, and regularly in smaller venues in Berlin and Manchester. He has also had commissions performed at the LSO Soundhub scheme in London and been broadcast on BBC Radio 3.
Laurie co-directs experimental imprint Slip with Tom Rose and Susie Whaites, where he has independently championed a burgeoning generation of fringe artists working with sound both in the UK and further afield, curating regular shows and releases since the label's very humble inception in 2012. The label has recently presented a label showcases at Cafe Oto, and received accolades in The Wire, The Quietus, and Fact Magazine. Recent releases span Laurie's own Heat, War, Sweat, Law, Mica Levi & Oliver Coates' Remain Calm, Object Collection's It's All True, and Yeah You's KRUTCH.
Laurie Tompkins - 'Sweat' [SLP029] from Slip on Vimeo.
Published on 28 Jul 2017