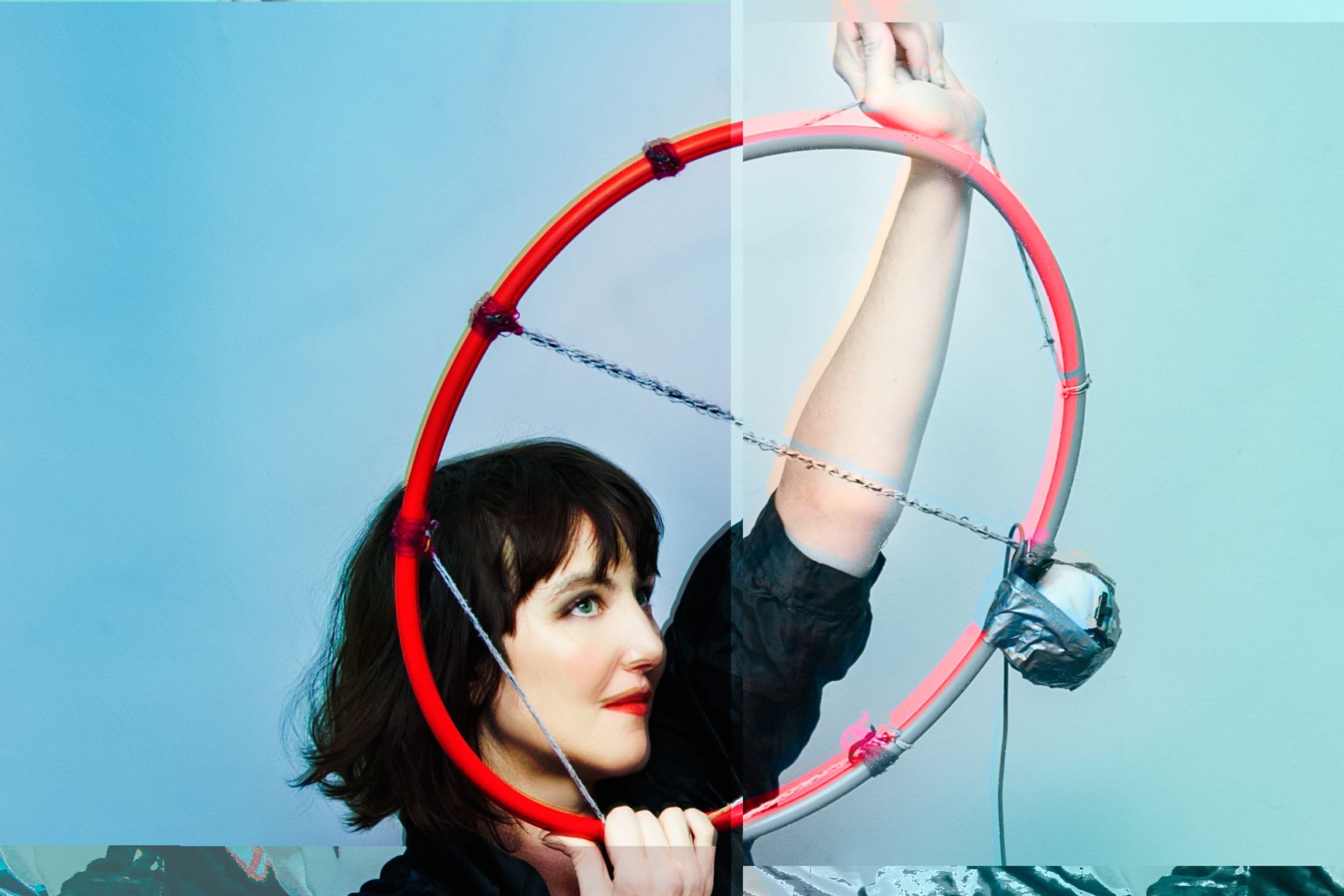 UA2017 Team - Tara Pattenden
Tara Pattenden - Designer
Tara Pattenden is a digital designer and developer and has worked for companies including the charity Save the Children and the creative technologists Roli. As a freelance designer Tara has created album work featured on releases by Planet Mu (Misty Conditions, D'Zzzz).
Tara has performed around the globe as Phantom Chips, invading the audience space with her making wearable instruments and own handmade noise synths. As Phantom Chips she has performed at the Museum of Contemporary Art Antwerp, Colchester Arts Centre (UK), Cafe OTO (London), Dreamland (Buffalo, NY), Tectonic (Glasgow), Drone Bar (Copenhagen) and more.
Tara designs, builds, decorates and sells electronics instruments as used by experimental sound and noise artists in the international community - her key pieces include the portable devices Lerango Drone and Noisy Bstrd. Tara teaches workshops in synth building including at Music Hackspace for the V&A Museum, and the Women in Sound Conference at Goldsmiths University with noise artist Ewa Justka.
Tara co-founded and ran the project space Ptarmigan in Helsinki along with John W. Fail from from 2009 - 2011. Tara's work is discussed in Feminised Noise and the 'Dotted Line' of Sonic Experimentalism by Marie Thompson in Contemporary Music Review.
Tara performs as Phantom Chips at the UA2017 festival event Haptic Somatic, Corsica Studios, Thursday 28th September.
Published on 30 Jul 2017